Bamboo Eco Wear: A proven and easy-to-sell range designed for specialty retailers.
BECOME A BOODY RETAILER TODAY
Satisfy your customers, enjoy great profits, and support a green lifestyle by offering Boody Eco Wear (Men, Women and Baby styles availabe!). Easy to feature with its own impactful, small footprint merchandiser, Boody organic bamboo clothing is a natural for smart retailers. Inquire for more details.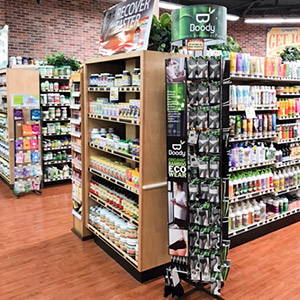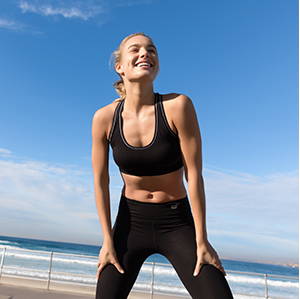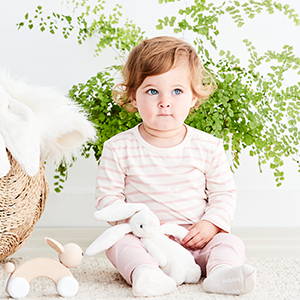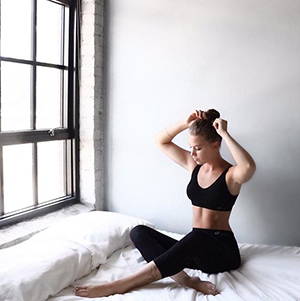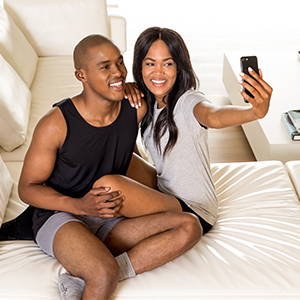 What is Boody?
Boody Eco Wear makes a great addition to Natural Products, Pharmacy, and Personal Care departments. Because Boody Eco Wear makes everyday basics, we don't do fashion markdowns, and our wholesale customers typically see a blended markup over 100%. Our promotional support program and merchandising display make partnering with Boody as breezy as our briefs.
Get to know us at these upcoming trade shows:
ACE HARDWARE SHOW
LAS VEGAS, NV
MARCH 8-10, 2022
NATURAL PRODUCTS EXPO WEST
ANAHEIM, CA
MARCH 8-12, 2022
TOTAL HOME & GIFT MARKET
DALLAS, TX
JUNE 22-28, 2022
SALES OPPORTUNITIES
Our customizable in-store unit was designed with you and your needs in mind, to
maximize sales with a minimal footprint. Durable recycled steel construction
280 units
Included in our in-store Adult Boody display
360°
Revolving floor stand
175 units
Included in our in-store Baby Boody Display
1.6 sq. ft.
Only 15x15x65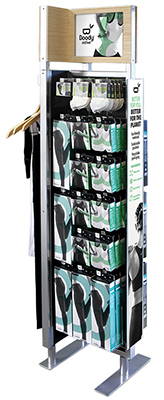 Want us in-store or on your roster? Answer a few short questions and we'll get in touch.